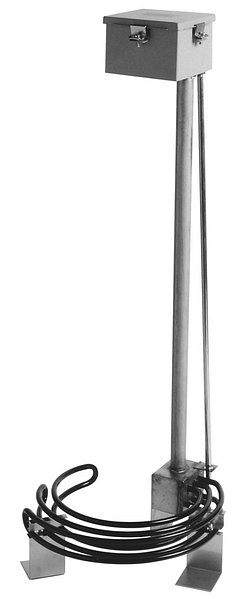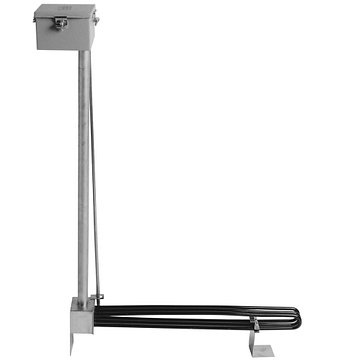 Over The Side Immersion Heaters
Electric over the side immersion heaters are constructed of multiple hairpin bent tubular heating elements brazed or welded into a terminal housing. Or they can be constructed with nichrome wire wrapped around ceramic frame and place inside high corrosion resistant materials such as titanium or 316 SS. These immersion heating elements are inserted into the fluid from the top of tank or through an access port such as a manhole for direct heating of liquids.
We can design custom over the side immersion heaters that meet your unique specifications. With over 50 years of experience, we manufacture industrial over the side immersion heaters to meet all of your thermal heating applications.
APPLICATIONS OF INDUSTRIAL OVER THE SIDE IMMERSION HEATERS
Typical heating mediums include solvents, corrosive chemicals, clean water, process water, lube and fuel oils, caustic solutions, molten salts, as well as wax and viscous liquids.
Over the side immersion heaters, also known as top-mount immersion heaters, provide heating solutions for:
Freeze protection and winterizing
Hot or warm water storage
Rinse tanks
Parts cleaning
Degreasing tanks
Heat transfer
Washbasins
Other thermal heating applications
DESIGN FEATURES OF OVER THE SIDE TANK HEATERS
Element materials: Steel, copper, incoloy 800 and 840, 304, 316 Stainless Steel and Titanium
C-UL heater element recognition to 600VAC available
4" sludge legs keep elements elevated to provide optimal heating
Enclosure options: NEMA 1, NEMA 4 light duty, NEMA 4 heavy duty, and other enclosures available
Integral thermostats or thermocouples for temperature control and sensing
Call Today for a Price Quote, we also have many standard sizes in stock.